Accurate, dependable appraisal services in Sacramento County.
It doesn't matter what type of real estate is in question. Our ongoing analysis of local real estate trends and formal training as licensed appraisers make us qualified to provide home valuations in Sacramento County for clients ranging from national mortgage companies to local lenders or individual businesses and consumers.
We are the leading appraisal experts for-
Primary and Secondary Mortgages
Private Mortgage Insurance Removal
Estate Planning
Divorce Settlement
Tax Assessment Disputes
Retrospective Valuations
Employee Relocation
REO Valuations
Litigation
FHA 203K
Welcome to On Time Appraisals

Sacramento Valley's Premier Appraisal Service

On the FHA Certified Roster - Michael A Tooker

There are many appraisal companies in Sacramento and it all boils down to service. When you're looking for a real estate appraiser in the Sacramento Area, your search should start and end here. On Time Appraisals appraises residential real estate in the Sacramento Valley. Our emphasis for every assignment is placed on accuracy, efficiency and cost effectiveness for our clients.

We are Certified Residential Appraisers. This means we are able to complete more complex work to include appraisals over 1 million dollars and appraisals for the pickiest lenders and lawyers. You can feel confident with On Time Appraisals completing an accurate defensible appraisal for your situation.

We perform appraisals and appraisal services in the following areas:

Sacramento County
Yolo County
Eastern Solano County
San Joaquin County
West El Dorado County
West Placer County
Stanislaus County

Completing Appraisals for:

Court: Bankruptcy, Divorce, Estate

Lending: Preforeclosure, FHA, Appraisal Review, REO

Selling/Buying: Purchase Appraisals, Listing Appraisal

HomePath.com by Fannie Mae, click the tab of the right to learn more about how you can save on foreclosed properties in your neighborhood for only 3% down with no possbily no PMI.

Most Competitive Fees in the Sacramento Valley!

Because we're a low cost operator we can maintain the lowest fees in the industry and keep up with the AMC's, but still offer high quality reports to our clients. With fees as low as $300 for a basic full appraisal you can be assured you're getting the best pricing in the industry.

We Service the Following Clients:

Mortgage lenders, Title Insurers and AMC's:

REALTORS® and real estate agents:

Attorneys/CPA's/Accountants: Estate, bankruptcy, divorce, selling back your portion of the property, all of these circumstances could need an appraisal. We have professional relationships with attorneys throughuot the Sacramento valley. We can quickly and accurately determine a value for your property and/or estate.
FSBOs, home sellers and homeowners:
A listing appraisal can be a powerful tool for a for-sale-by-owner home seller. Give your buyer confidence that your not over charging them with an appraisal up front.

If your needs include a professional, prompt, accurate real estate appraisal, contact us or order online to get started today. Let on Time Appraisals take care of all your valuation needs with 3 appraisers serving 8 counties in the Sacramento Valley.

Find our tab on the left to go to TBWS Daily and sign up free for additional mortgage and lending information. Click on the button to the left and watch todays daily show for good information and good humor...

Local Resources:

Other Resources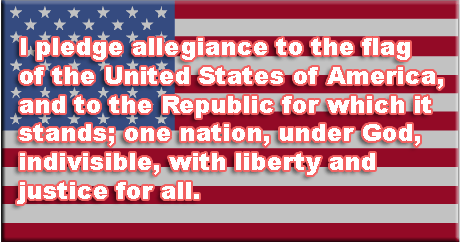 There was a problem returning the RSS feed.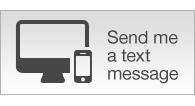 Questions, Comments, or Request a Fee?
If you have questions or comments regarding the appraisal industry, our services or our website, please leave your information and we'll get right back with you. If your requesting information on fees, please leave as much detailed information as possible such as an address and we'll get back with you ASAP!